7 Marathon Training Tips for Novice Runners ...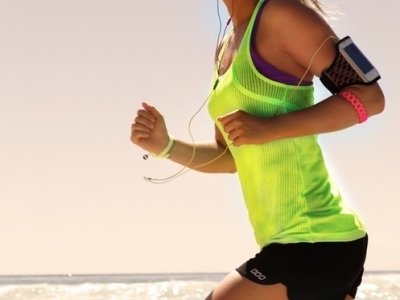 So you are looking for marathon training tips because you are running your first marathon? A marathon, which is 26.2 miles is a big deal with lots of training but all well worth the hard work. Your results depend on how well you prepare and train because this is a distance you cannot run without a plan in place. This is definitely something you cannot wing. As a personal trainer and marathoner, with 21 marathons under my belt (and on my legs), here are my marathon training tips to help you:
1.

Register for Your Race
With a goal of running a marathon, you need to take the first step and that is simply registering for the marathon you choose to run. I recommend choosing a relatively simple course without high elevation for the first race. Even a flat or rolling hill 26.2 miles will be challenging. I prefer rolling hills because then you alternate the muscles you work in your legs as opposed to flat. Registering for the right race tops my tips for marathon training tips because it is very important.
Now that you are registered for your marathon, where do you start training? You can contact a trainer for a specific goal in terms of finish time or look online for the countless free programs. Find the right program for you that allows you to gradually build up to running longer distances.
3.

Master Your Training Nutrition
Find out what works best for you before your training runs, during your run and after your run. Proper training nutrition can make a world of difference in going that extra mile. It can also aid in your recovery.
4.

Make Sure You Get Plenty of Sleep
As you gradually increase your longer runs you may feel fatigued and not quite sure how to shake it. Get plenty of sleep. On some longer distance training days your body may require 10 hours of sleep, so don't fight it, get to bed early. When you sleep, your body will repair itself so you can be ready to lace up your shoes and embark on your next training run.
5.

Rest the Day before Your Race
As much you love to run, one day off won't hurt, it actually will help; especially if you are taking the day off before your marathon race. Your legs should feel fresh at the starting line and running the day before the race will do anything but this.
6.

Carb Load before the Race
Some runners prefer the carbohydrate load all week long while others carbohydrate load just the night before. Find out what works be experimenting in your training runs. Carb loading helps prevent energy depletion by storing glycogen.
Whatever you do make sure you have fun. A marathon is a tremendous accomplishment that you will never forget, so make sure to enjoy each mile. Take a deep breath, smile and look around at the sights as you run by. Enjoy the day, the weather and the crowd because you cannot relive this day. And have fun!
I hope you have a great marathon and who knows you may even become a lifelong marathoner. As long as the training is and the onerousness of the commitment, I still always find time to register for another one. I guess you can say I am hooked on the amazing feeling of completion when I cross the finish line. Will you become hooked as well? Either way, if you do one or 21, have a great time and enjoy your marathon day!
{{#comments_count}} Show Commnents ({{comments_count}}) {{/comments_count}}