Let's face it: not everyone wants to do the Color Run (though I do make a feasible argument for it later), which is why there's an entire category of them geared toward men, the best 5k races for guys. Most involve mud, obstacles, and beer, and all of these offer events across the country. What are these macho-manly races, and how can you sign up? Read on. Here are my picks for the best 5k races for guys.
Table of contents:
1

Warrior Dash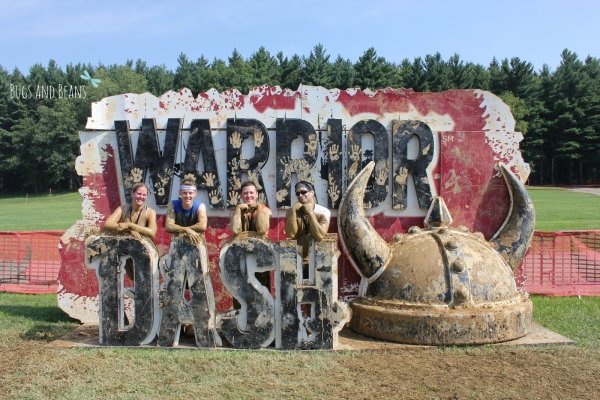 Touted as the "world's biggest obstacle race series," the Warrior Dash offers a race in more than 50 locations around the world, from Arkansas to Acapulco. Proceeds benefit St. Jude Children's Hospital, and to date, the Dash has donated $7.5 million to the worthy cause. Each race boasts 12 extreme obstacles, loads of mud, and at the end, turkey legs, cold beer, and live music, all of which helped land the Dash at the top of my list of the best 5k races for guys.
2

Spartan Race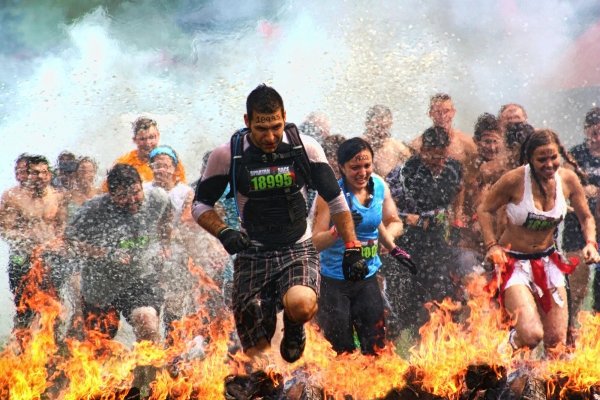 Holy obstacles, Batman! Sponsored by Reebok, the Spartan Race is notorious for its "challenging" (read: nigh-impossible) obstacles. There are various levels, one for every known sort of manliness, starting with the Spartan Sprint and finishing with the frighteningly-named Spartan Death Race. There is fire. There is mud. There is water. There are surprises. There is no way to be entirely prepared, and that's what makes the Spartan Race awesome.
3

Muddy Buddy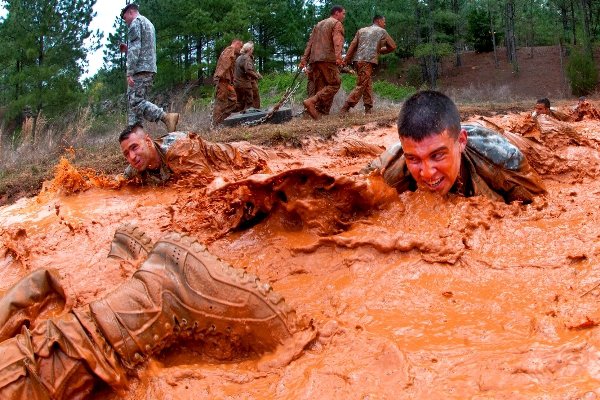 Pick one of nine locations across the U.S., then decide which of your friends you trust enough to work together to finish this race, or if you're parenting a little runner, opt for the Mini Muddy Buddy and do an abbreviated version of the race and course with them. Either way, you're guaranteed some mud, and some fun.
4

Tough Mudder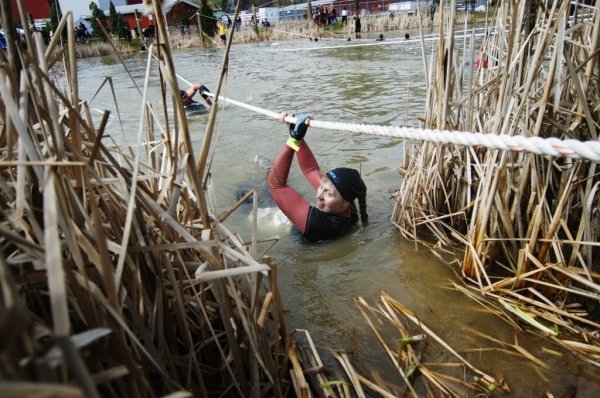 Test your endurance and your mettle at this race event, created by British Special Forces and benefiting the Wounded Warrior Project. Cross the finish line and you'll earn a beer, not a banana; to make it there you'll need to slog through mud, yes, but you'll also need to climb over a 12-foot wall, among other obstacles. This race is unique in that you're encouraged to help other Mudders finish, even those not on your own team. Deep thought: we're all on the same team.
5

Run for Your Lives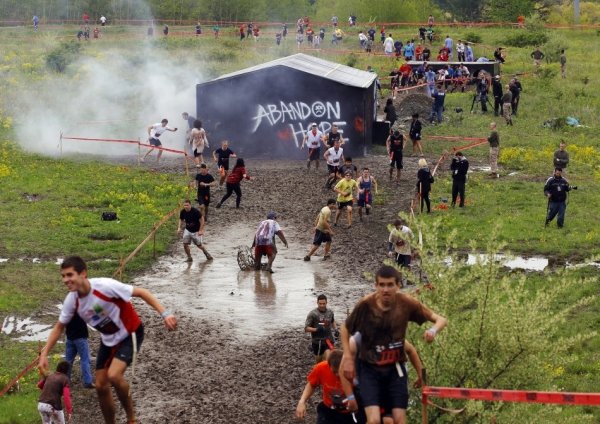 Combine a 5k race, flag football, and zombies, and you've got the basic concept behind the brilliant Run for Your Lives, temporarily suspended in the U.S. but sure to be back soon. Runners race the course wearing two (or more) red flags on their belts, and are "chased" by zombies in full makeup. Finish the race with your flags intact, and you'll earn bragging rights. I ran this race once, and those zombies are scary – and fast.
6

Will Run for Beer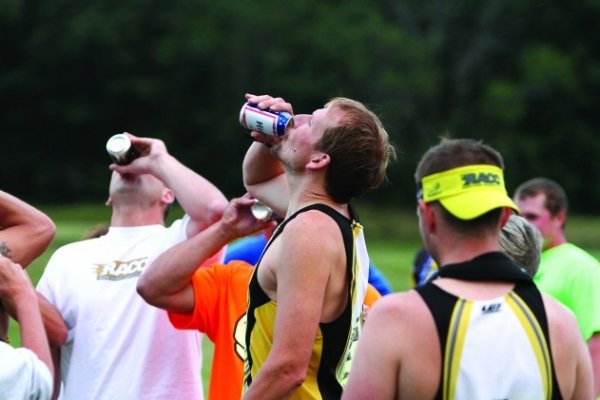 This is only one of hundreds of beer (and food) themed races across the U.S., notable for its complex scoring system and beer rewards. Of course, finish even one event and you'll earn craft beers – finish more than one, or a longer race, and you'll earn MORE BEER. What better incentive to enter and complete a 5k?
7

The Color Run

There is one reason, and one reason only, I'm suggesting this race, and it's not the rainbow color packets. It's the women. If you're single, and into road races, what better way to meet a like-minded girl than at what is unarguably the prettiest and the happiest 5k on the planet? The race isn't even timed, so it's more like 3.1 miles of sorority-girl party than a race. No mud. No beer at the end. Just a rainbow unicorn and So. Many. Women.

Bonus: Cupid's Undie Run
This is sort of an instant gratification run. It's only a mile, it's for a great cause (the Children's Tumor Foundation), and the dress code is, as the name implies, underwear. No worries. It's not a sausage-fest. It's scores of fit women, all dressed in their Valentine's Day skivvies, all running alongside you, then partying in a warm club after.

I'm sure there are lots of local races catering to the male runner – many of which undoubtedly feature beer, Viking helmets, and mud – but these offer races across the country, and across the world. Which of these have you done, and which are you signing up for now? Or is there another dude-friendly race I need to know about?

Please rate this article