7 Ways Running a Marathon Motivates You ...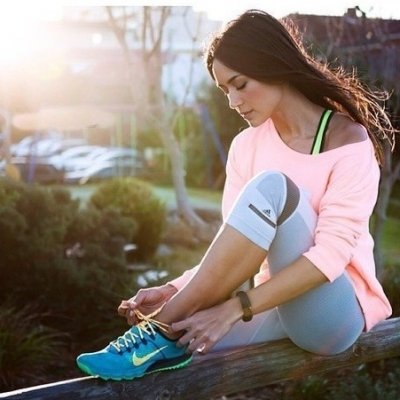 Want to know the ways running a marathon motivates you? If you are thinking of registering to run a marathon first you should know the basics; the distance is 26.2 miles. This is a long distance to stay motivated but the hardest part will be your training. Through your training you will be amazed at what you can accomplish and just having this event on your calendar will keep you motivated to train. Want to know how you will stay motivated? Then read about the ways running a marathon motivates you:
1.

Get You Focused

Just knowing that I will be lining up at the start of a marathon motivates me to get my body in action training and it can for you too! Just knowing you have to put in the training is one of the ways running a marathon motivates you. And this can push you more than you have ever pushed before.
2.

Puts You on a Schedule

When you plan on doing a marathon you have to get on a regular schedule of running. To avoid injury, this should be gradual and you have to put in the time. So do not be shy, get up and get going so you can line up at the start line ready to run your best race!
3.

Required for Results

I found out late that I got into the NYC Marathon this year so my training was lacking. In order to run your best, proper training is key. So get motivated by signing up for a marathon and get into training mode asap.
4.

Gets You Eating Healthier

After you begin your marathon training, you may find yourself craving more fruits and vegetables and reading up on the proper ways to fuel our body. Provide your body with the food that it needs and get on a healthy eating plan that will give you the best performance as an athlete!
5.

Amps Your Excitement

When you register for a marathon, you have a purpose in your training and you may be feeling pretty amped! Running a marathon can boost your excitement because you now have something to look for. You are not just going to the gym each day and working the machines; you are now working on achieving a personal goal that is just for you!
6.

Increases Your Feeling of Accomplishment

After every training run, you may find yourself feeling so accomplished. You want to scream to the world, I ran 22 miles today. And you would, if this did not make you look like a crazy woman! Running a marathon makes you feel so accomplished and every training run does the same. After all, your legs carried you that far with no help whatsoever, so you are amazing!
7.

Meet New People

Through your training and on race day you will meet plenty of new faces. The fellow runners and spectators are awe inspiring! You meet people from all walks of life, from all over the world and on race day, you all bond! So have a great time, you earned this.

So are you considering running a marathon? If you are, I can tell you it is totally worth it! I have ran 22 and looking forward to the next one. It is such a fun experience! Happy marathoning to you!

{{#comments_count}} Show Commnents ({{comments_count}}) {{/comments_count}}