When I search out running gear for summer, I look for items that will help me perform to the highest possible level despite the weather. I have compiled all of the latest pieces of running gear for summer just for you, so that you can run this summer with ease. Each season brings different needs as far as running gear is concerned, and for summer you need to adjust to the temperature and sun. There is no reason you can't run in the summer if you have the right equipment (and sunscreen!), so make sure you have most of these pieces and you will be running in the heat in no time!
---
1

Soleus GPS Watch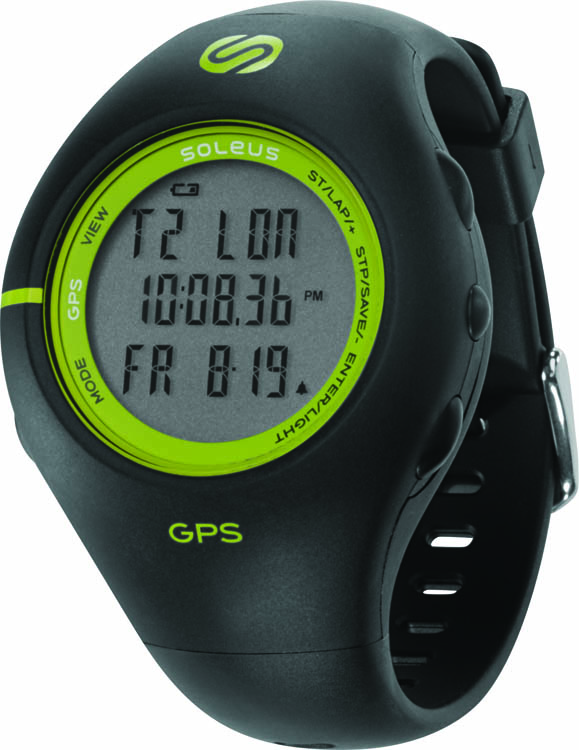 The summer is a time when most runners will want to incorporate some speed work into their training plans. The good news is that there won't be any snow, ice, or other dangerous winter obstacles, but the bad news is that it's hot in the summer. You can still get those speed sessions in during the cooler parts of the day though. A GPS running watch is essential to these training sessions, and if you increase mileage during the summer it will help you pace your long runs. I recommend Soleus GPS running watches because they are great quality and a little bit more affordable than other GPS watches. They are water resistant and light up in the dark, which makes them a great piece of running gear for summer.
---
2

Brooks Running Shorts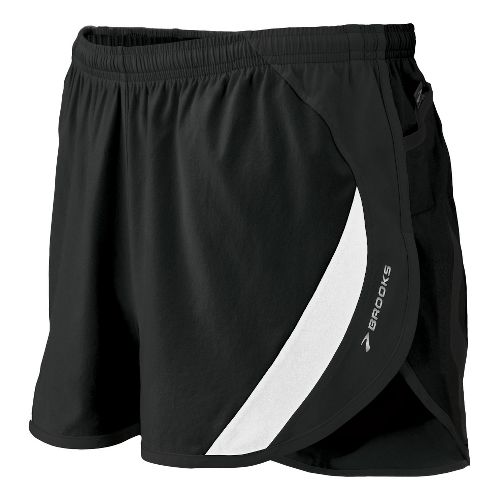 This is probably the most obvious essential item, but there are certain pairs of running shorts you want to be looking for. You want to find a pair that is lightweight so that you feel dry and light on your run. It's also good to buy a lighter color that doesn't reflect heat as much; otherwise you might feel sweaty and sticky. Brooks Women's Pacer Short II has a moisture-transfer liner and is super lightweight. This will take care of all your summer running needs.
---
3

Nike Tank Top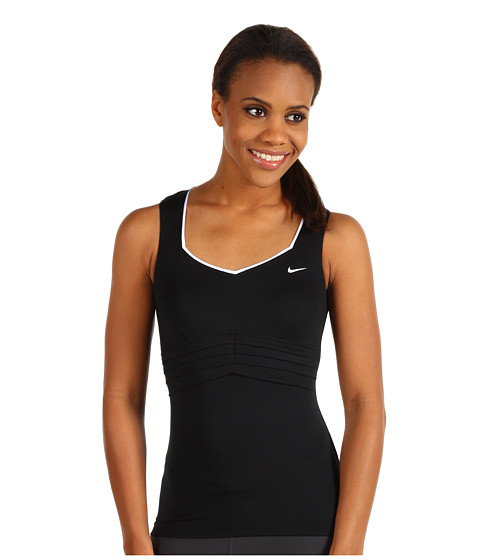 You probably won't be wearing a long sleeve shirt on your next eighty degree run, making a tank top a great alternative. They are definitely going to be a lot cooler than anything else you wear, especially if you buy a loose-fitting one. The Nike Dri-FIT Touch Breeze Tank Top has Dri-FIT fabric that helps keep you dry after a sweaty run. It is also very lightweight and provides enough airflow for you to stay cool. This is perfect for days you must venture out into the warmer part of the day because you missed your morning run.
---
4

Lululemon Sports Bra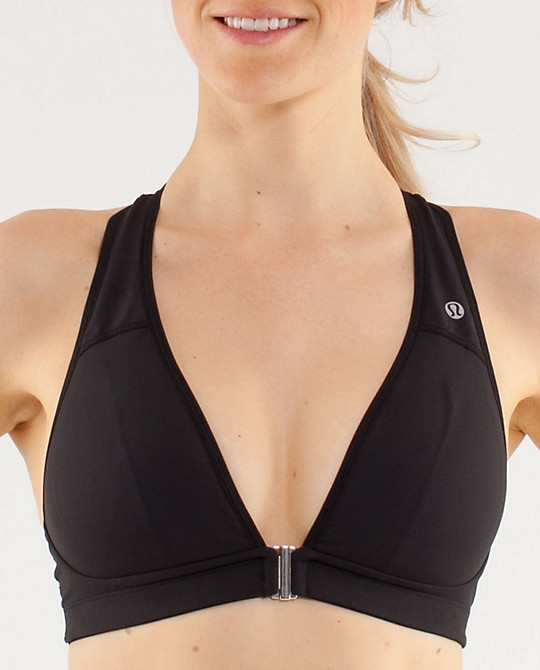 There are definitely many ways to pick a wrong sports bra for summer. For example, you don't want one that's going to feel tight, sticky, and just plain horrible. Try Lululemon's Pace Bra that actually has a built-in pocket for your car keys or anything you might need! It is also made with a moisture-wicking fabric to help keep you dry. There is a built in mesh back to help keep the air moving so that you stay cool. This is perfect to wear under a loose tank top and an excellent choice if you decide to run in just a sports bra.
---
5

Saucony Minimalist Shoes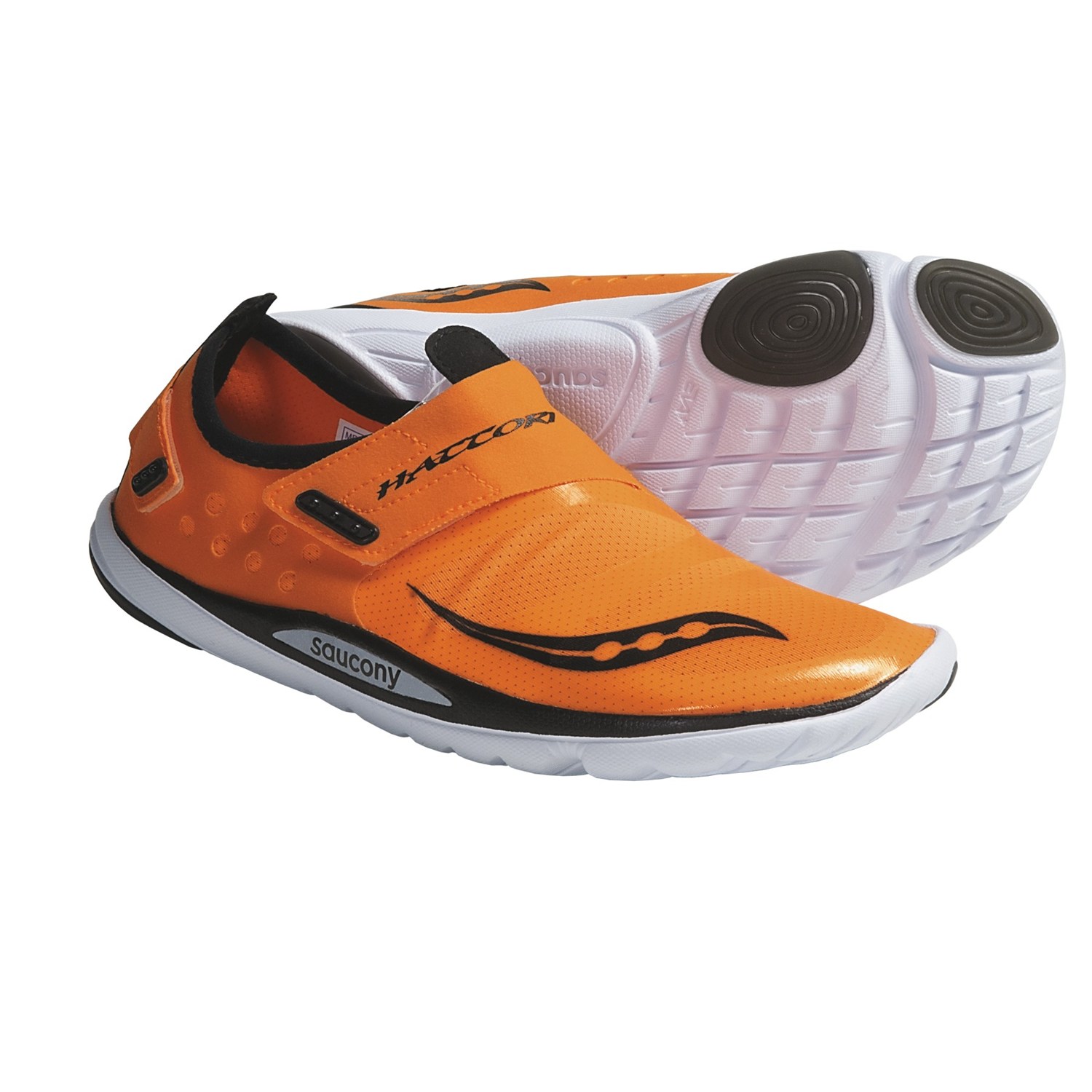 During the summer, you are going to want a running shoe that keeps you feeling light on your feet. Most running shoes make your feet feel moist and hot after spending time in the sun. That's why it's a good idea to try some minimalist running shoes, which basically take out the unnecessary material to create a light shoe. The Saucony Women's Virrata is a great option because it has a mesh top to help keep your feet cool. It also is very light and flexible, so it's like you are running barefoot, but with more protection.
---
6

Under Armour Socks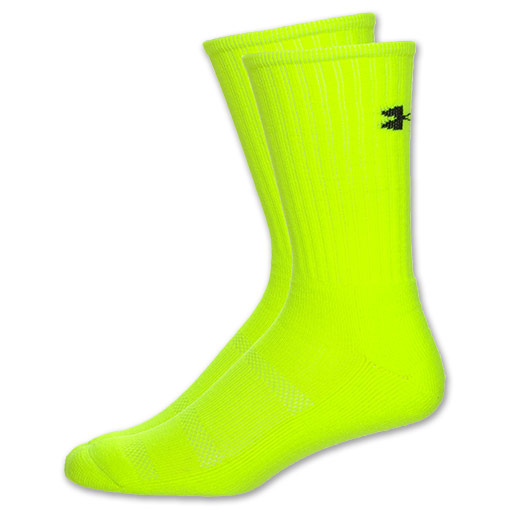 Running socks can just be bad as running shoes as far as making your feet feel hot. That's why it is necessary to find a pair of socks that will keep your feet cool so you feel comfortable on your runs. The Under Armour Charged Cotton No Show Sock does just that with its sweat-wicking ability. It will keep your feet cool and dry this summer without a problem. In turn, you will be able to run farther because you won't be focusing on how miserable your feet feel. That's pretty good if you ask me!
---
7

Tifosi Sunshades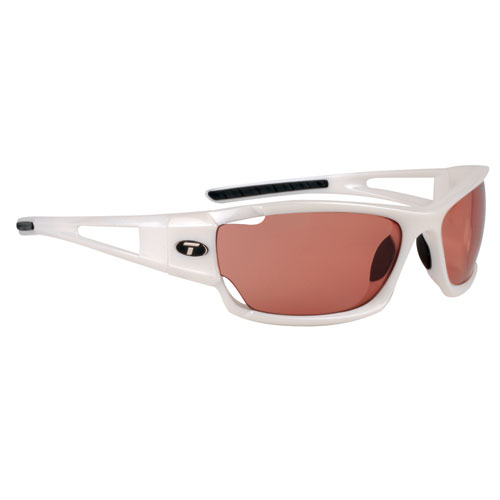 When you are out running in the sun all day, you are probably going to remember to put sunscreen on to protect your skin. What you might not remember, though, is that the UV rays can damage your eyes. Not to mention it is often times hard to see cars on the road if you are running in the sun. A pair of running sunglasses is essential for these reasons and to prevent long term sun damage. I think Tifosi Slip Wrap Sunglasses are amazing because they stay on your head during runs and provide 100% UV protection. They are also cheaper than many running sunshade brands, making them a great choice for almost anyone.
---
8

Camelbak Water Bottle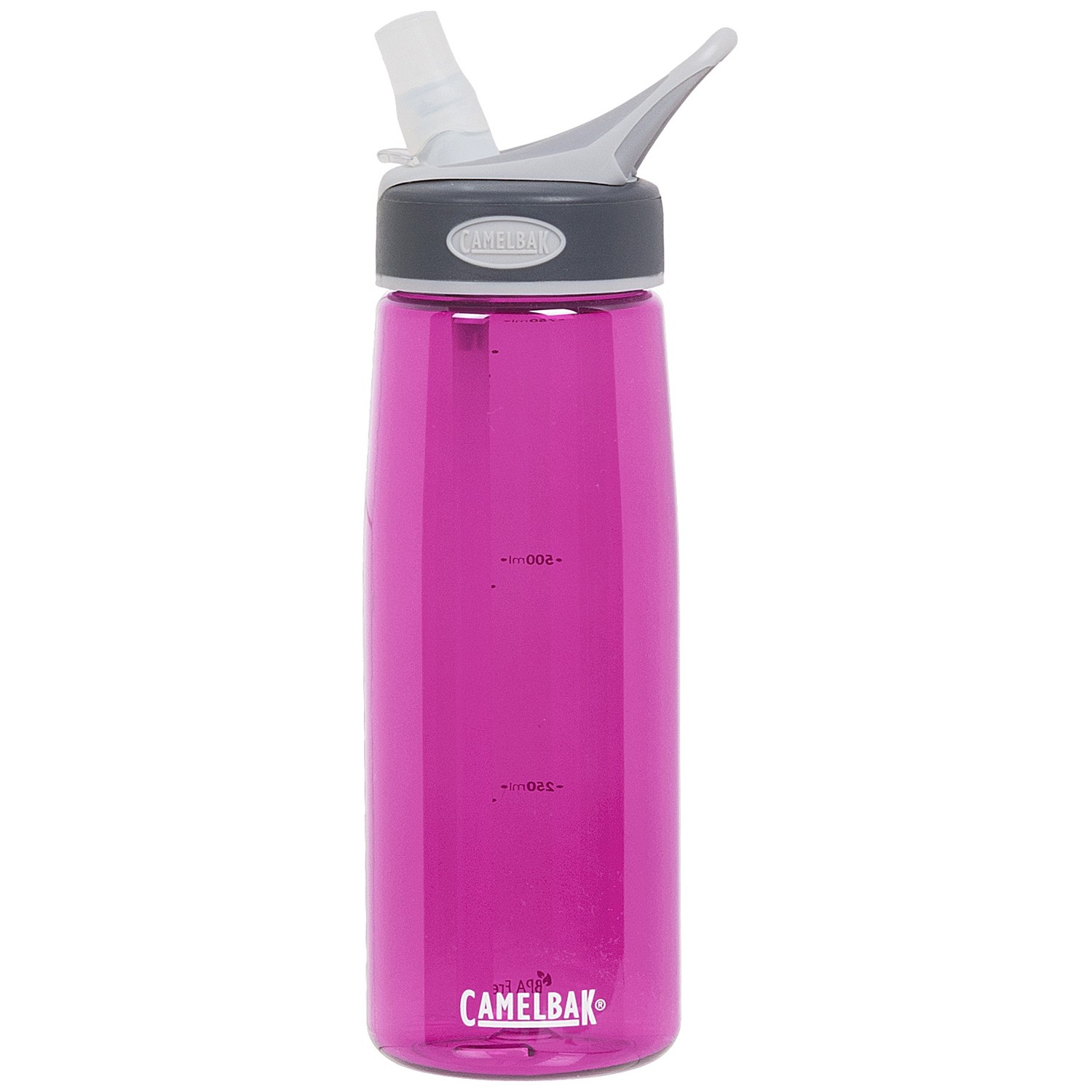 You probably already know this, but it is so important for you to hydrate on your runs. With all of the excess sweating you do during the summer, you need to replenish what was lost. I find it difficult to carry certain water bottles on runs without losing pace trying to drink from them. The Camelbak Quick Grip Podium Chill Bottle is the best one to take with you by far. It has a squeeze bottle so you don't have to spend time fumbling to open a lid, it's BPA-free, and has a hand holder for easy carrying. It even has a built-in pocket for your food or keys!
---
9

Sparkly Soul Headbands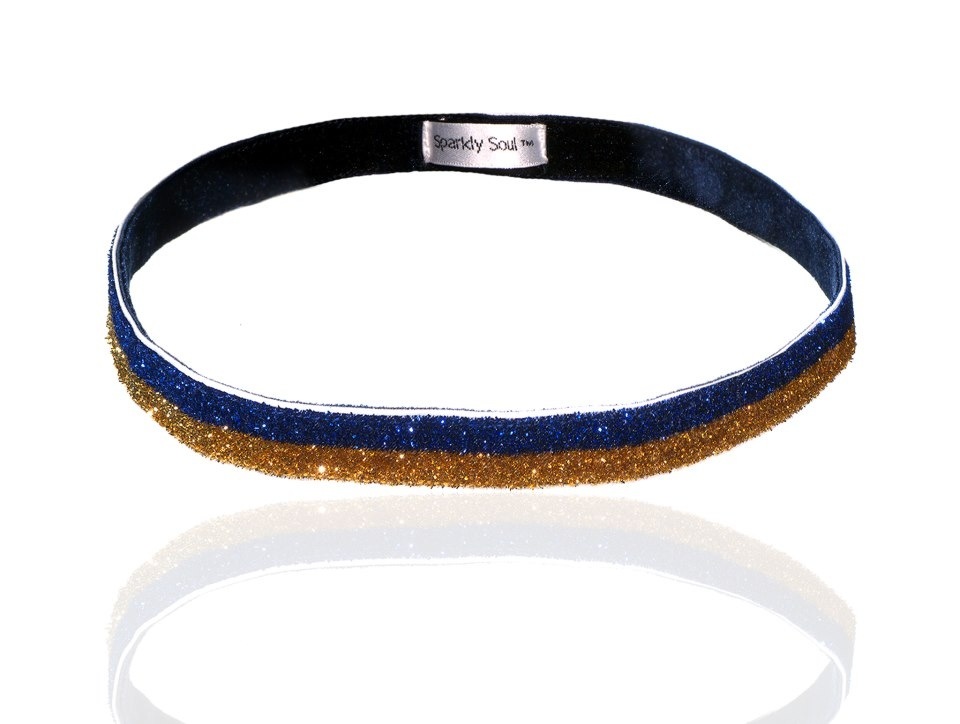 With sweat dripping from your face at only the start of a summer run, you may find your hair a sticky mess. That's where headbands come in. They get that annoying hair out of your face, and more importantly keep it out during your entire run. That is, if you get one that actually works – like the Sparkly Soul headbands. These headbands actually stay in place no matter what the activity. This is great if, like me, you find that most headbands constantly want to fall right off.
You can safely run in the sun this summer if you have the right pieces of running gear with you. These suggestions are great for conquering the rising temperatures by providing you with cool, dry comfort. What is your running essential this summer?
More
Comments
Popular
Recent